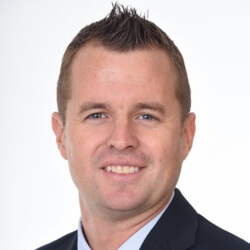 It is my pleasure to welcome you to Brighton College Dubai.
We strongly endorse the very best traditions of a British independent school education. Namely, academic excellence with a wealth of co-curricular opportunities, all underpinned by a deep commitment to the individual needs and enthusiasms of every child. All pupils are valued for their own sake and encouraged to develop their talents to the full, in a community where there are no stereotypes and every achievement, however small, is noticed.
We work very closely with our colleagues and friends at Brighton College in the UK, striking a balance between providing true academic excellence (146 Oxbridge places in the past five years and the majority of pupils moving onto Russell Group universities) alongside a real commitment to an understanding of the impact that kindness has among our community. This provides the basis for an outstanding education demonstrated in our sister schools here in Abu Dhabi and Al Ain.
Our community is underpinned by a profound belief in the values of curiosity, confidence and kindness. This website provides a flavour of what Brighton College Dubai has to offer, but there is no better way of experiencing this than visiting the school. I would be delighted to welcome you personally, so you can have a tour of our campus and meet our wonderful pupils and teachers.
If you would like to visit, please do contact the school directly or click here to register your interest.
I very much look forward to meeting you and your children soon.
Simon Crane
Head Master